[Webinar Recording] – Recommending Premium IOLs with Confidence
Brought to you by Advancing Eyecare.
Our panel of industry experts discuss how to qualify patients for premium IOLs and improve outcomes using the latest technology.
Each present case studies showing how they implement the information obtained by the Marco OPD-Scan III to confidently recommend the best IOL for each patient. They also discuss excluding patients for a premium IOL based on their individual visual system.
• Examine case studies from industry leaders
• Determine how to implement the most comprehensive treatment plan
• Recommend the best IOLs with confidence
• Identify patient exclusions for premium IOLs based on individual vision systems
View The Webinar 'Recommending Premium IOLs with Confidence':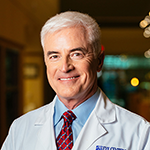 Larry Patterson, MD
Eye Centers of Tennessee
Crossville, TN
"When this technology came out, we jumped on it. We won't do cataract surgery, particularly for anyone who wants any type of premium implant, without getting these Digital Wavefront Refraction scans done. We've never had to explant a multi-focal implant that we put in as a primary lens. We have happy patients, happy staff, happy outcomes, and we do that because the OPD shows us patients that are probably not the best candidates and we're not going to take that chance. We'll show them these maps, you can take any of these screens and magnify them, swing the computer screen around and show the patient and they'll say, okay, I see what you're saying."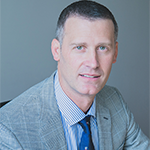 Jonathan Solomon, MD
Solomon Eye Physicians & Surgeons
Bowie, MD
"The OPD is so valuable to me because of the amount of information, whether it's for a Lasik patient, or a cataract patient, or the unahppy IOL patient. About 15-20% of my practice are referred re-ops – patients who are either unhappy with their multi-focal lens or they don't understand why they have a multi-focal lens. It could come down to dryness or an extensive angle kappa. Looking at the corneal spherical aberration, you can customize a even a monofocal IOL to minimize the spherical aberration so that you can enhance night vision. You have everything at your disposal in your exam lane, particularly with an EHR copy, that's what sets our practice apart. It's due to the technology like the OPD to give us that edge when it comes to communicating with patients."
Tim Page, MD
Oakland Ophthalmic Surgery, PC
Birmingham, MI
"We heavily rely on the OPD. Every single cataract patient that I see must go through a screening with the OPD so I can walk them through the best options for them . . . One of the first things I'll do is I'll show a patient the internal higher order aberrations and anything over .32 is significant. The next thing I look at is the pupillometer, what is the mesopic pupil size? Then I'll at the Angle Kappa and Angle Alpha. In a matter of seconds, we're able to look at all these parameters and decide if this patient is a good candidate for an EDOF or a multi-focal."
An Invaluable Partner for Selecting Premium Lens
Filed under: Marco Blog