[Webinar Recording] – How to Establish Safe Boundaries During a Comprehensive Exam
Brought to you by Advancing Eyecare.
Whether you're a current Marco user or looking into the latest tools, Marco technologies can provide important patient safety measures in a post COVID-19 era. 
A panel of doctors share their stories with digital refraction and slit lamp imaging that enable safe social distancing, minimize patient / doctor / staff exposure with flexible configurations, and facilitate remote exam capabilities with new software. Automated refraction offers the ability for a comprehensive, efficient, and safe exam. We also discuss software optimization to see more patients in less time, patient retention, and more.
View The Webinar 'How to Establish Safe Boundaries During a Comprehensive Exam':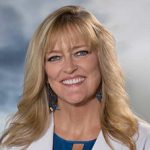 "When the coronavirus started happening, I was really grateful that we had the technology. Creating that additional space from the doctor to the phoropter while you're doing the refraction feels a whole lot safer. We can also take the unit and move it farther away from the patient and you can quite easily create that 6 foot distance in our space. Increasing the safety for my doctors when they're seeing patients and increasing the patient's safety is huge."
"A lot of people think you will lose the personal touch doing exams from a different room.  But now more than ever I think patients are more appreciative of it.  During emergency visits, not only have I have found that patients appreciate that we are open but are even more appreciative of the extra protective steps we have taken."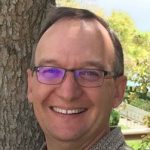 "When COVID erupted we still wanted to be efficient and thorough, and we also wanted to be safe.  We were able to add four to eight comprehensive eye exams in a day, which is huge.  Doing refraction in a very quick amount of time.  Looking ahead, we will be swamped when we get back to full time practice and we will need to be extremely efficient and even more aware of safe practices."
Safer Boundaries. Greater Efficiencies. More Flexibility. 
Marco 'COVID-19 Ready' Exclusive Offer Through August 31, 2020
Financing: 0% Down, 6 Months Deferred Payments – Click Learn More for Details and Eligibility
Filed under: Marco Blog