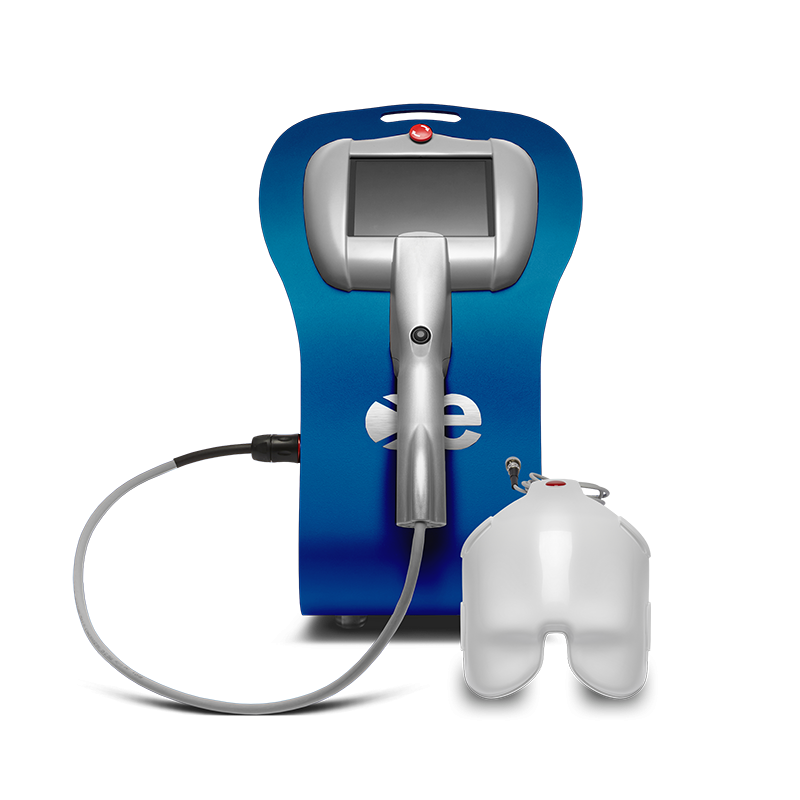 EPI-C Plus IPL + LLLT
The Marco EPI-C Plus features intense pulse light (IPL) with low level light therapy (LLLT) for more comprehensive application. The only device with both IPL and LLLT technology, providing both periocular and direct application
Features
The only device with both IPL and LLLT technology, providing both periocular and direct application

No gel required

Small footprint, easily transported between exam rooms

Air-cooled

Auto treatment settings based on skin type

Homogenous energy application
This device is FDA cleared for dermatological use.
LLLT Masks
Red Light
Stimulates production of collagen and elastin — Red light is absorbed by mitochondria and stimulates ATP increasing cellular action, enhancing its activity1.
Yellow Light
Specific action on the lymphatic system — Yellow light stimulates cells' metabolism promoting a detoxifying action to relieve swelling conditions2.
Blue Light
Purification action — Blue light is recognized to be the ideal wavelength to solicit porphyrins to obtain a bacteriostatic effect with a consequent elimination of bacteria3.
_____________________________
1. Hamblin MR. Mechanisms and applications of the anti-inflammatory effects of photobiomodulation. AIMS Biophys. 2017;4(3):337-362. doi: 10.3934/biophy.2017.3.337. Epub 2017 May 19. PMID:28748217; PMCID; PMC5523874
2. Menezes PFC, Urbaczek AC, Matta RFD, Bagnato VS (2020) Photobiomodulation Using Amber Led and Infrared Laser to Controlling the Pigmentation and Flaccidity from Skin. Journal of Aesthetic & Reconstructive Surgery. Volume 6 No.2:8 DOI: 10.36648/2472-1095.6.2.57
3.Sulek A, Pucelik B, Kobielusz M, Barzowska A, Dabrowski JM. Photodynamic Inactivation of Bacteria with Porphyrin Derivatives: Effect of Charge, Lipophilicity, ROS Generation, and Cellular Uptake on Their Biological Activity in Vitro. International Journal of Molecular Sciences. 2020; 21(22):8716. https://doi.org/10.3390/ijms21228716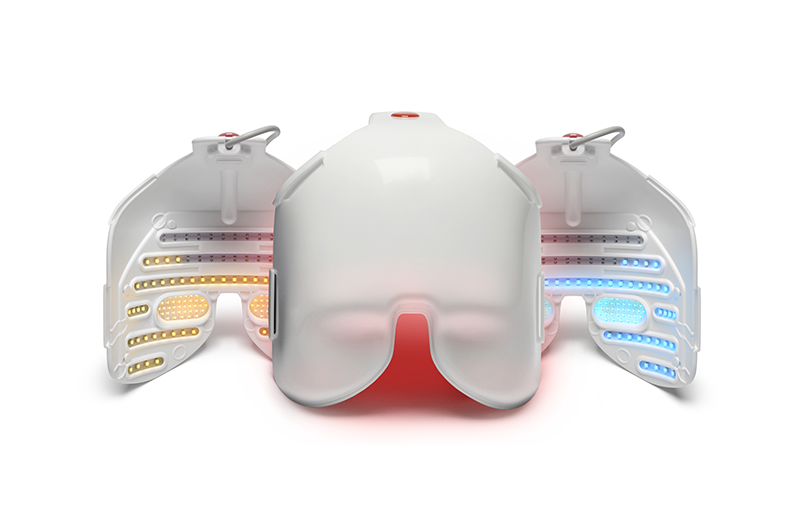 EPI-C Plus IPL + LLLT Specs
Technical Details
| | |
| --- | --- |
| Main Control Unit: | |
| Dimensions | 16" x 11" x 17" |
| Weight | 55 lbs. |
| Optional Cart Dimensions: | 23" X 22" X 27" |
| IPL Filter | 600 nm |
| Heat Absorbing Filter | |
| Air Cooled Headpiece | |
| Periocular & Face Mask LED LLLT Wavelengths: | |
| Red | 633 nm |
| Blue | 400-450 nm |
| Yellow | 560-580 nm |
The only device with both IPL and LLLT technology, providing both periocular and direct application
EPI-C Plus IPL + LLLT
IPL
Low Level Light Therapy
Optimal Power Energy
Fully Automated
Software Updates