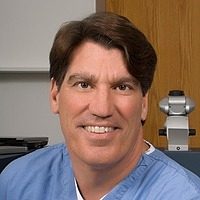 In this webinar, Dr. Karl Stonecipher discusses dry eye disease; the history, symptoms, diagnostics, different types of dry eye disease, and treatment. He also speaks to the equipment he uses in his dry eye clinic including the Equinox Low Level Light Therapy, OPD-Scan III Wavefront Aberrometer, Phoenix Meibography Workstation, and Blephex.
Low Level Light Therapy harnesses focused high intensity LED illumination to stimulate ATP generation which heats tissue endothermically. This has been shown to affect MGD as well as other ocular conditions. Dr. Stonecipher will share his experiences and thoughts about this innovative new technology. Equinox is sold through Marco Ophthalmic.
Dr. Karl G. Stonecipher, MD has been recognized as one of America's Top Ophthalmologists because of his extensive experience with cataract and refractive surgery. He is a pioneer of the ophthalmic use of Low Level Light Therapy (LLLT) technology in the United States.
Filed under: Marco Blog
Tagged with: dry eye