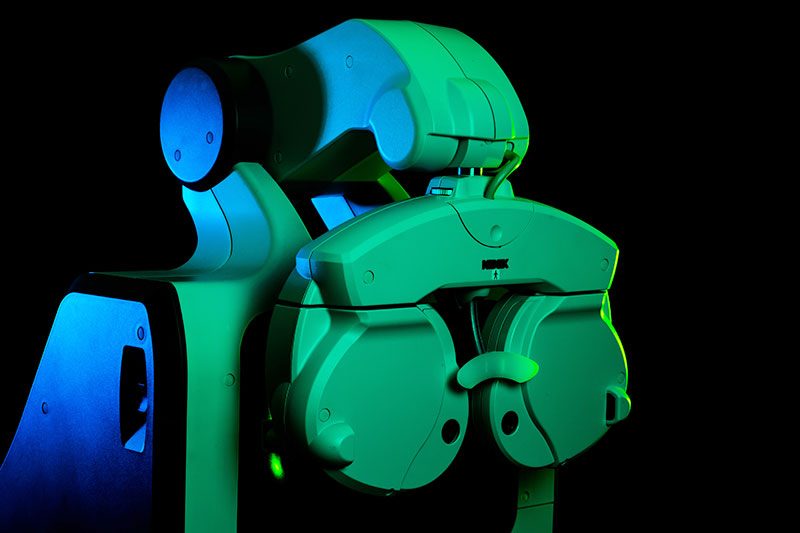 Marco is proud to announce that the Tabletop Refraction System TS-310 and the Auto Lensmeter LM-7P received the "Red Dot Award 2018", one of the three world design awards in Germany. (*1)
The Red Dot Design Award is an internationally recognized design award presented by the German organization: Zentrum Nordrhein Westfalen Design Center since 1954. The Red Dot Design Award has been awarded to product designs, which are commercialized in past 2 years. Winning designs are selected according to the strict criteria, preceding Innovative conception, Functionality, Human Engineering, Ecology, and Duration.
The review committee presents awards to 3 categories, and the TS-310 and the LM-7P were awarded as "Medical Instruments and Technology" in "Product Design 2018″beating out companies from 59 countries which applied for the Product Design category.
For more information about TS-310, please click here.
For more information about LM-7P, please click here.
*1) The three major international design awards: iF (Germany), International Design Excellence Awards (USA) and the Red Dot Design Award (Germany)
Filed under: Marco Blog