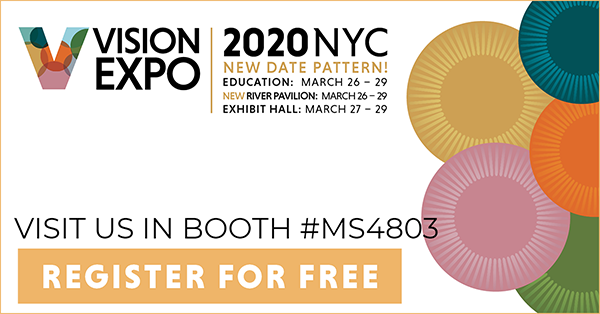 Join Marco in New York City from March 26-29 for the complete event for ophthalmic professionals. Register for FREE exhibit hall admission as our guest and visit us in booth #MS4803.
2020 is coming, and so is the future of Vision Expo. Curated neighborhoods and elevated experiences are the focus as Vision Expo continues to lead the industry as the pinnacle event for ophthalmic professionals. Explore the latest in technological innovation and hone your craft in our education center with more than 300 hours of accredited seminars, workshops and presentations. Be where eyecare meets eyewear, education, fashion, and innovation, and immerse yourself in the future of the industry as we take our first step towards building for tomorrow.
We hope to see you at Vision Expo East 2020 in our booth #MS4803!
To register, click here or go to: http://visionexpoeast20.nvytes.co/vee20/register/CIP56.html 
Filed under: Marco Blog
Tagged with: vee