The XFRACTION℠ Process
The XFRACTION℠ Process is the combination of two distinct but correlated steps: Optical Path Diagnostics and professional treatment with a Wavefront Optimized Refraction. The process integrates OPD-Scan III wavefront data with TRS-6100 digital refractions. The XFRACTION℠ process can be implemented in the traditional lane or at the EPIC refractive workstation.
KNOWLEDGE
Superior data collection and integration for rapid understanding and assessment of patients' complete optical pathway in a fraction of the time.
SPEED
Reduce exam times (5-7 min), and maximize patient flow (adding 4-6 exams/day), Optical revenue (increases up 15-20%), and overall productivity/ ROI.
IMPACT
Gain enhanced patient understanding, validation of new Rx, superior outcomes, shorter visits, and greater satisfaction…while increasing practice profitability.
Optical Path Diagnostics
Optical Path Diagnostics describe the characteristics of the physiological optical system, including alignment, providing for objective refractive triage and rapid discernment of the patient's qualification for a Wavefront Optimized Refraction. A decision tree separates patients requiring minor refinements, or full refractions, to achieve 20/20 vision. It further delineates who will not achieve 20/20 vision- and exactly why not.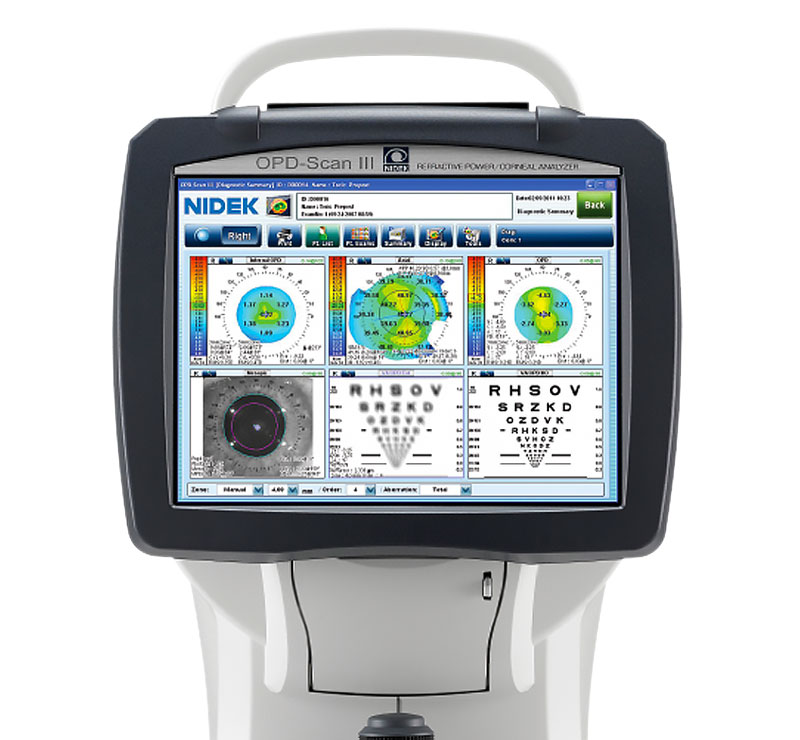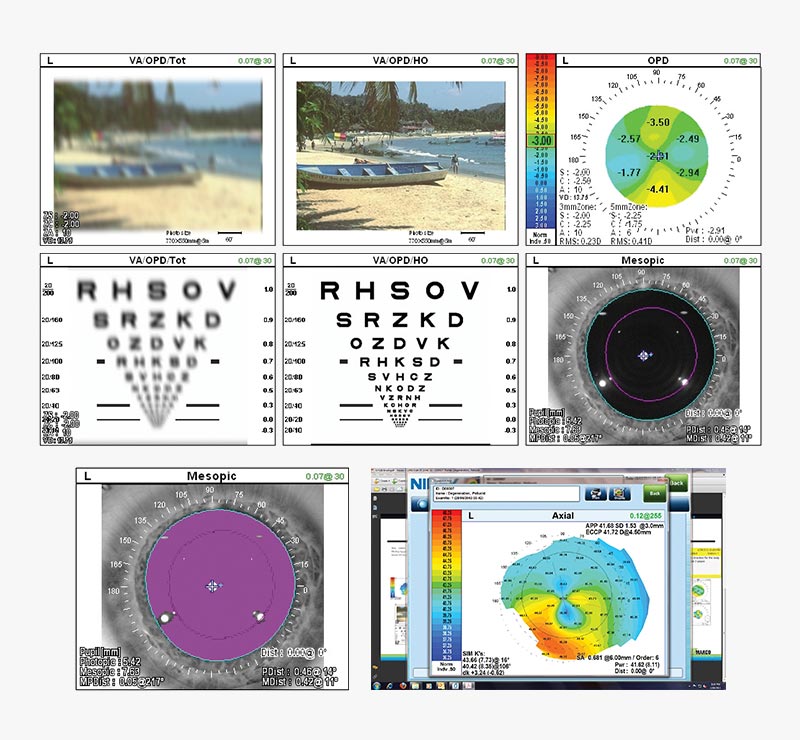 OPD-Scan III
The OPD-Scan III sends a battery of useful diagnostic metrics to the TRS-5100 digital refractor, while establishing the refractive starting point. The TRS completes the exam with either minor refinements (WF patients), or full refractions (AR patients).
Precision Prescriptions
Prescriptions are validated by the nearly simultaneous comparison with other options, including the old RX, objective measurement, or unaided, leading to the best final prescription according to the professional judgment of the doctor.
The OPD-Scan III is an autorefractor, keratometer, pupillometer (up to 9.5mm), corneal topographer, and integrated wavefront aberrometer.

Replacing the standard refractor, it allows practitioners to control the entire refraction process from a digital keypad.

The EPIC refraction workstation decreases work-up times to less than 10 minutes and performs the refractions in 3-5 minutes.
XFRACTION℠ PROCESS VIDEOS
XFRACTION℠ VIDEO TESTIMONIALS