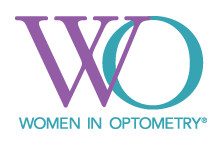 Original Article Published in Women in Optometry
–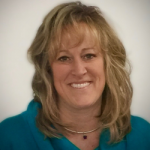 When Patricia Haller, OD, added Marco technology to her Chillicothe, Ohio, practice in 2015, physical distancing was not even a thought. But when she closed her office to routine care for four weeks during the stay-home orders in the state, she realized how this same technology allowed her to see emergency and urgent cases and still maintain some distance. Dr. Haller's practice reopened at a lighter schedule to routine eye care in early May. She discovered that Marco was a "hidden gem" in the post-COVID era.
REFRACTIONS AT A DISTANCE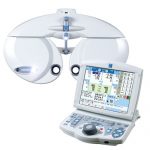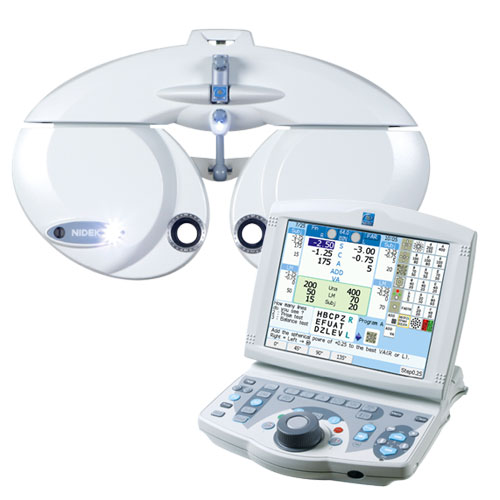 With the tabletop controller for her Marco 5100, she is able to conduct her refractions and sit about six feet away from the patients. "It's also very easy to sterilize because all mechanisms are housed inside, so we wipe down the exterior casing without worrying," she says.
She already knew its value. "I purchased my first TRS in 2015 when I built the new office. I left a manual phoropter in one of my exam lanes," she says. However, she quickly realized she didn't want to use that room for patient exams. So now she has three units—one in each exam lane.
"It helps to keep the process streamlined. I can control the speed at which the refraction takes place," she says—an even more important factor in the post-COVID opening. "We want patients moving through the office efficiently so that we do not have any backup in the reception area. With the TRS, it's quick to arrive at a final refraction, and patients can see and justify their decision to buy new eyewear."
READY TO BUY
That's helpful because every practice is faced now with trying to make up time and lost revenue from being closed to routine care. Happily for her, she says that patients are returning, ready and eager to buy. "I was prepared for the fact that patients might not be ready to make purchases. The staff and I discussed ways in which we could help patients with their essential needs if their finances were tight," she says. She's not finding that to be a hindrance, however.
"They're excited to be back and have been updating their prescription eyewear without any of the hesitation I thought that we'd see." Dr. Haller says that it is helpful that patients can see the steps that she and the staff members are taking to keep the practice and optical clean and sanitized. "We have a UVC wand that we are using to sterilize every frame that a patient tries on before those frames are placed back on the boards. We used to wipe down our frames on a regular basis, but now they're sterilized."
The practice staff works on maintaining physical distancing, and opticians are masked. Patients who don't wear a mask are offered one—and patients who would like to wait before coming in are rescheduled.
UNEXPECTED SURPRISE WITH iON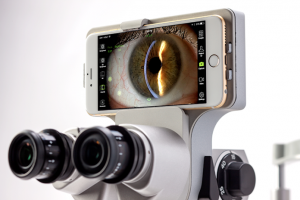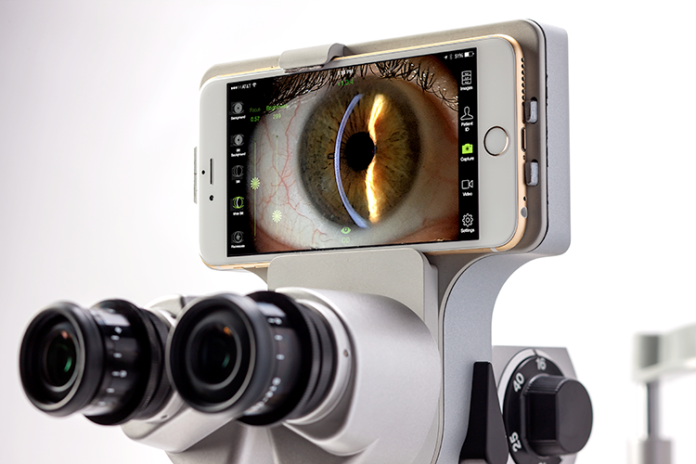 Dr. Haller added the iON imaging system to her slit lamps, allowing her to take an anterior segment image and immediately pull it up on the computer screen. She can pivot the screen toward the patient or toward an attending family member so that she can explain what she's seeing."I purchased the iON because I thought it would be terrific to do anterior segment documentation in the exam room where I could enhance details. The unexpected surprise is the physical distancing that I gain with this—while still providing patients with a comprehensive exam," she says.
Dr. Haller uses Marco's autolensmeter and autorefractor, appreciating how quickly information can be downloaded into the electronic health record. "Even before the patient is escorted to the optical, the opticians already know the lens designs and recommendations," she says.
She knew the equipment she has been purchasing would bring her speed, accuracy and efficiency. "But the help it provides in this time is something no one could have foreseen," she says. The combination of a high-tech, highly efficient exam process and the sanitization and safety protocols that are on display are raising the likelihood that patients are talking about the practice to their friends. "Patients are saying, 'I had my exam there, and it's safe to go in.'"
That feedback makes Dr. Haller happy. She says that she missed her patients. "Nothing replaces that feeling of seeing the smile on a patient's face, knowing that you helped. It's been challenging, as I'm a hand-shaker and hugger, but we're managing. It's great to see my patients back."
Filed under: Marco Blog
Tagged with: doctors, ion, trs