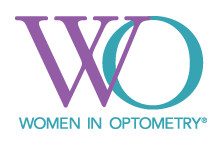 Original Article Published in Women in Optometry
–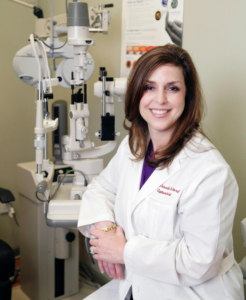 Shonda Achord, OD, of Achord Eye Clinic in Baton Rouge, Louisiana, hasn't looked back since switching to the Marco Diagnostic Solutions TRS Refraction System. While she had already outgrown paper charts, she still found the switch expedited the whole process. "I can't imagine the practice without it," she says. The five-lane practice has a TRS in two lanes where Dr. Achord works, and her associates use the other lanes but can rotate through these two in her absence.
When she first brought in the TRS Refraction System, she found the refraction process to be so much faster that she felt her whole day could be restructured. "I felt like I could do four to five more exams per day—even before I added the OPD-Scan III wavefront aberrometer," she says. "It's just that efficient." She has also found that with great technology comes a great reputation. "Patients were really impressed with it… so all that plays into the practice's reputation. The wow factor is present, too. Patients always comment on it."
GROWING, GROWING, GROWN
Part of Dr. Achord's growth is attributed to an expansion she undertook. "I went from 1,600 square feet to 3,750 square feet, and I already wish I had more space," she says. The practice has three doctors—Dr. Achord and two associates. While there are only two of them at a time there daily, the five exam lanes plus workup room/exam lane are always in use. She has seen a major change in patient flow already, with 30 percent of her patients currently being new to the practice. "I couldn't do that before because we didn't have the space or capacity for more patients," she says. Despite her initial reluctance to move to a larger space, the lesson is the same one she passes on to doctors about equipment and technology: "If you don't spend money, you won't make more."
"When I first added Marco technology, growth was the point," she says. "Being able to fit in more patients and do it well was what I wanted. Now my goal is efficiency. I'm not trying to see a huge number of patients per day, but it frees up time that I can use in conversation and communication."
Patients prefer it, too. "Refractions make people nervous," says Dr. Achord. "When I have to dial it into a manual phoropter, it's not as impressive as showing them their earlier prescription and the new one with the push of a button." She has found that patients being able to see the differences for themselves has translated into the sale of more eyewear. "I didn't like being the one to say, 'Well, it changed this much so you should get new eyeglasses.' If the Rx change didn't make enough of a difference to them but I had told them they should buy new eyewear, then they may not trust me as much." With the new system, Dr. Achord and her associates are able to let the patient decide for themselves with all the information in hand. Dr. Achord also has found few to no transcription errors, which has led to fewer remakes of eyeglasses.
The new system has proven to be useful in making up for closings and reduced volume during the pandemic. "We want to get patients in and out as fast as we can," she says. At the same time, "We have to see people and catch up for the time we were closed, so we have to be efficient." When it comes to the OPD, Dr. Achord praises its efficiency in helping her assess the issue. "It gives us topography, so right away I can see if there's a reason that the patient might not achieve 20/20," she says. "It's an amazing instrument, and it saves me and the patient time and frustration." She finds that the more information she has, the better she can advise the patient moving forward. "I can explain that the topography shows what issues we can't overcome easily and what the options and/or compromises might be."
She's happy to share with her colleagues inside and outside of the Vision Source network how much more efficient the Marco technology has made her practice, and she emphasizes how even small time-savings with each patient add up. "I feel like if you don't invest back in the practice, it's not going to be successful."
Ergonomic Benefits
For herself and her future well-being, Dr. Shonda Achord is also thankful she added the TRS Refraction System. "I'm only 5'3", and I would rest my wrists and hands on the top of the manual phoropter because my arms got so tired," she says. "I developed pleurisy, and it would hurt to breathe. My doctor asked if I did exercises that kept my arms and shoulders up—but it was my work." She also notes that the new autorefraction system allows her to sit more throughout the day rather than standing all day like she was before. Another perk? "In the days of pandemic and flu, I'm five to six feet away from people," using the tabletop controller.
Filed under: Marco Blog
Tagged with: doctors, opd, trs