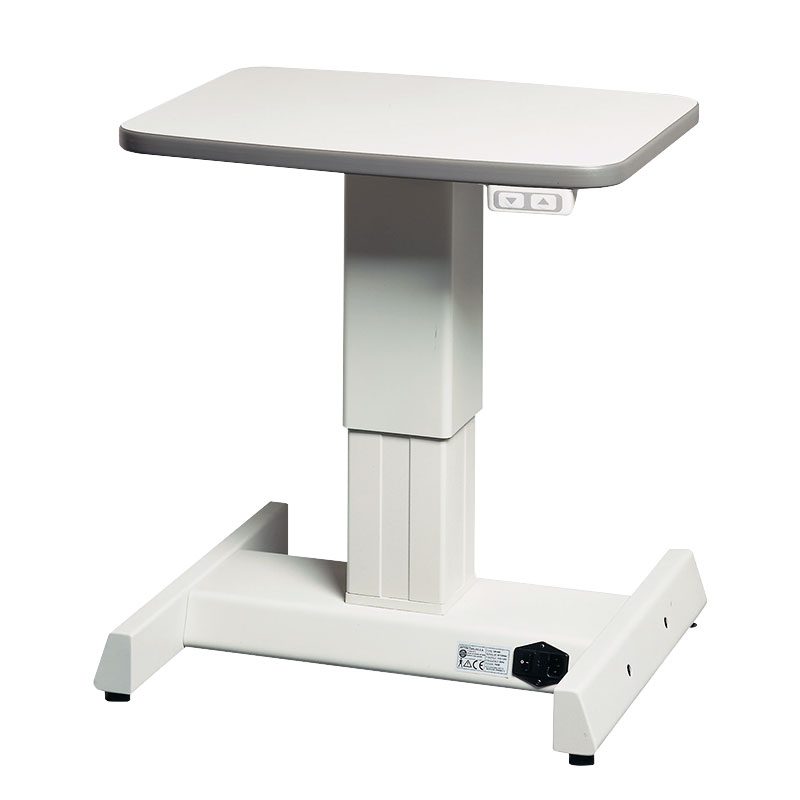 Power Lift Tables
Uniquely designed, the Marco Power Lift Table not only adds a modern look to any office, it is also a heavy-duty table that will support multiple instruments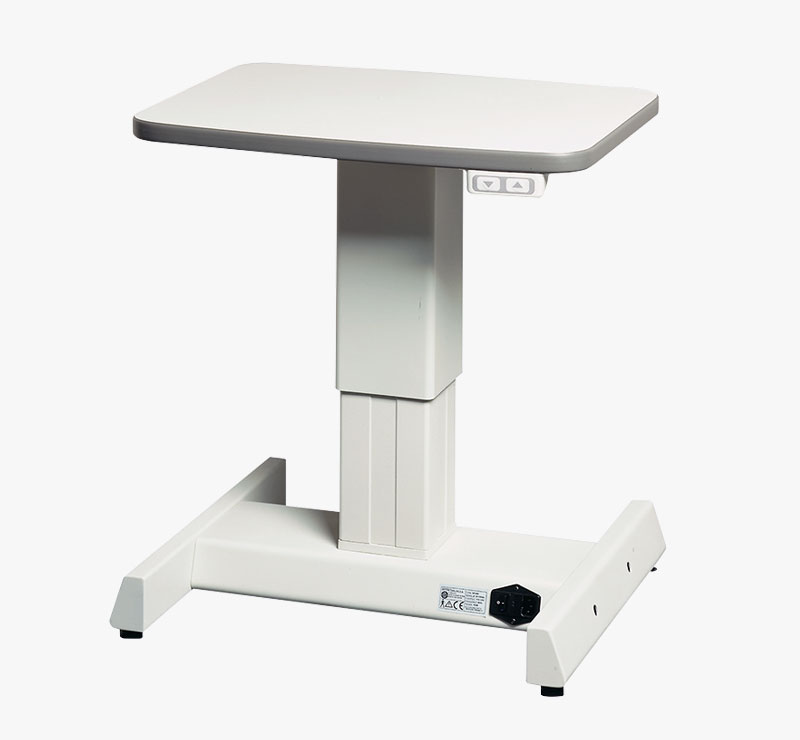 Electric H-Base Table

The Electric H-Base Table is for heavier instruments, or for those who prefer electric elevation. The electric table easily accepts a slit lamp, a single tabletop, or a double tabletop, just as the Manual Table Base. The single tabletop and the double tabletop require no additional mount. Casters are a standard accessory.
Offset Wheelchair Electric Table

The newest table in the Marco line is the offset wheelchair electric table. Uniquely designed, the wheelchair table has dual purposes. Not only does it add a modern look to any office, it is also a heavy-duty table that will support multiple instruments, and/or easily accommodate wheelchair patients. The offset wheelchair electric table is the standard wheelchair table configuration.
Uniquely designed, the Power Lift Table not only adds a modern look to any office, it is also a heavy-duty table that will support multiple instruments
Power Lift Tables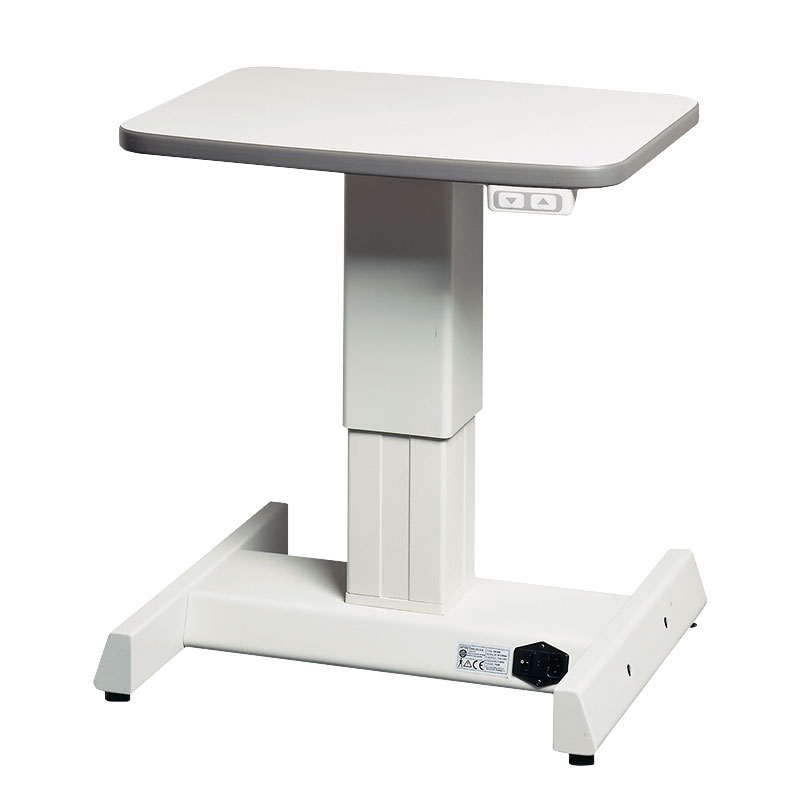 Electric Operation
Includes Casters
Supports Heavy Loads
Wheelchair Accessible Version
Heavy Duty Construction
Smooth Operation